Do you want to become a coach? Are you interested in coaching?
Gain a certificate – proof of your professionalism!
---
Do you want to be the best coach for your clients?
Become a part of a team of coaches that uses the latest knowledge from the world!
As a part of this Workshop, we present programs that we are the only one having license in the Czech Republic.
Coaching as a method of employment is becoming very popular in the Czech Republic. Therefore, do not hesitate to take the opportunity to acquire quality and certified methods from professional coaches from abroad.
Introduction of training
The Art and Science of Coaching is a training aimed to develop the core competencies of professional coaches defined by ICF. We work on these topics – building a foundation, building relationships, effective communication, learning support, and working on goals. Upon completion of this training, participants can be certified as professional coaches of Erickson Coaching International.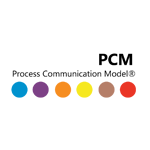 PCM (Process Communication Model®) is an innovative development model that allows you to understand the deep personality structure. This will bring your coaching to a new level that will be appreciated by yourself and your clients. The PCM method helps the coach recognize the structure of the client's personality, therefore the coach can get closer to the client and help him in key areas of his life.

Workshop topics
Why The Art and Science of Coaching training is just for me
How to use coaching skills not only in coaching but also in management and leadership
How to become a certified coach (internationaly recognised)
What is a Process Communication Model (PCM)
What are the benefits of issuing PCM assessment of a client (PCM assessment)
How to recognize the deep personality structure of people
Workshop facilitator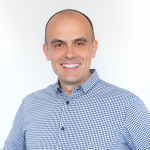 The workshop will be led by experienced coach Predrag Jovanovic. Predrag is a Professional Certified Coach (PCC) and as such he is a member of the Erickson International coaching team. At the same time, he is PCM Coach, the NLP Master Coach (with the right to certify on behalf of the International NLP Association IA-NLP from Switzerland and the International NLP Institute of Berlin) and the Master Coach (with the right to certify on behalf of the International Association of Coaching Institute – ICI).

Price of the workshop
The price of our special workshop is 300 CZK . The price includes small refreshments.
To sign up, click the "Sign Up" button and fill in the form that appears.
For more information about the workshop please call +420 603 400 520 or contact us via e-mail at office@atriagroup.cz