We are pleased to announce that Atria Group CZ will welcome PhD. Marilyn Atkinson in Prague in November 2017, the biggest name of the world coaching. On this occasion, we will organize a special evening in the center of Prague, during which the Atria community of graduates and others interested in meeting Marilyn Atkinson will meet. We invite you!
[ezcol_1third]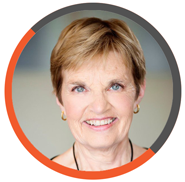 [/ezcol_1third]
[ezcol_2third_end]
About Marilyn Atkinson
Marilyn Atkinson is the founder of Erickson Coaching International and the designer of "Solution-focused Coaching".  Marilyn is a coach focusing on the development of human potential with more than 30 years of experience. Her programs are about learning and practicing real skills.[/ezcol_2third_end]
[ezcol_3quarter]
For this evening event with an unique, inspirational personality, we invite all Atria graduates and even those who are interested in joining our community or meeting Marilyn Atkinson herself.
Everything will take place right in the heart of Prague near Wenceslas Square in the beautiful surroundings of Novotel Hotel. Snacks will be also prepared.
---
[ezcol_2third_end]
Place, time and price
21st November, 2017, from 18:30 (Tuesday)
Novotel Praha – Kateřinská 38, Praha 1 (lounge "Smetana" with a terrace on the 6th floor)
symbolic price 300 CZK (payment in cash)
---
To sign up, click the "Sign Up" button and fill in the form that appears.